Better Noise Music Festival, beneficenza con Motley Crue, The HU, AWOLNATION,Papa Roach e molti altri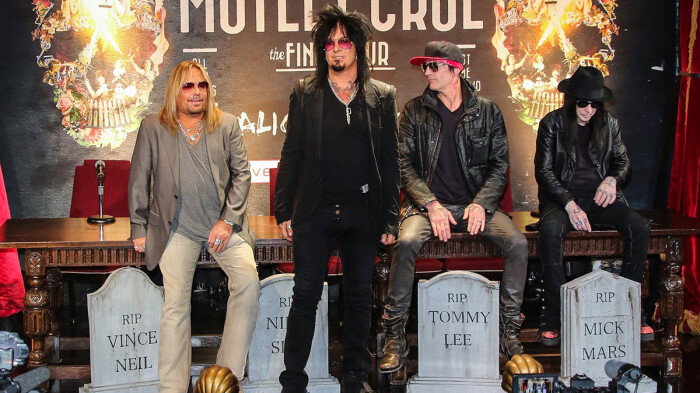 21/07/2020
E' disponibile su Youtube il Better Noise Music Festival, l'evento virtuale che ha raccolto fondi per la Global Recovery Initiatives Foundation (GRI) che fornisce supporto a coloro i quali si stanno riprendendo dall'uso di sostanze.
Il festival si è aperto con un sentito messaggio del front man dei Bad Wolves Tommy Vext che descrive la sua infanzia e dipendenza e spiega l'essenza benefica dell'evento.
Il roster di Better Noise Music ha supportato l'evento con esibizioni musicali di MÖTLEY CRUE, THE HU, AWOLNATION, FROM THE ASHES TO NEW, PAPA ROACH, DIRTY HEADS, CORY MARKS e molti altri. Punto centrale del festival è stato il trailer del film The Retaliators in cui hanno recitato Tommy Lee, Jacoby Shaddix, Five Finger Death Punch, Amanda di Eva Under Fire, Craig Mabbitt di Escape The Fate e From Ashes To New.
E' possibile donare ancora al seguente link https://globalrecoveryinitiatives.org/
Il festival è stato ideato dall'amministratore delegato Allen Kovac per intrattenere i fan durante questo periodo di assenza di tour ed è stato organizzato dal responsabile del touring di BNM, Bryan Raisa, con BNM Head of Digital Omar Rana e CMO Lisa Buckler ed è stata implementata a livello globale attraverso gli uffici BNM in Canada, Australia, GSA, Sud America, Europa centrale e Regno Unito con il supporto di Ticketmaster, Spotify, LiveNation, YouTube, LiveXLive e molti altri globali Partner.
UK / EU retail store – https://betternoisefestival.tmstor.es/
Artisti Better Noise Music festival
Motley Crue
Five Finger Death Punch
Papa Roach
Awolnation
Cory Marks
Dirty Heads
The Hu
Bad Wolves
Escape The Fate
From Ashes To New
Fire From The Gods
Bleeker
Islander
All Good Things
Tuk Smith
Eva Under Fire
Hyro The Hero
Nevrlands
Little Stranger
Tempt
Artisti With Marshall Records
The Bottom Line
Thousand Thoughts